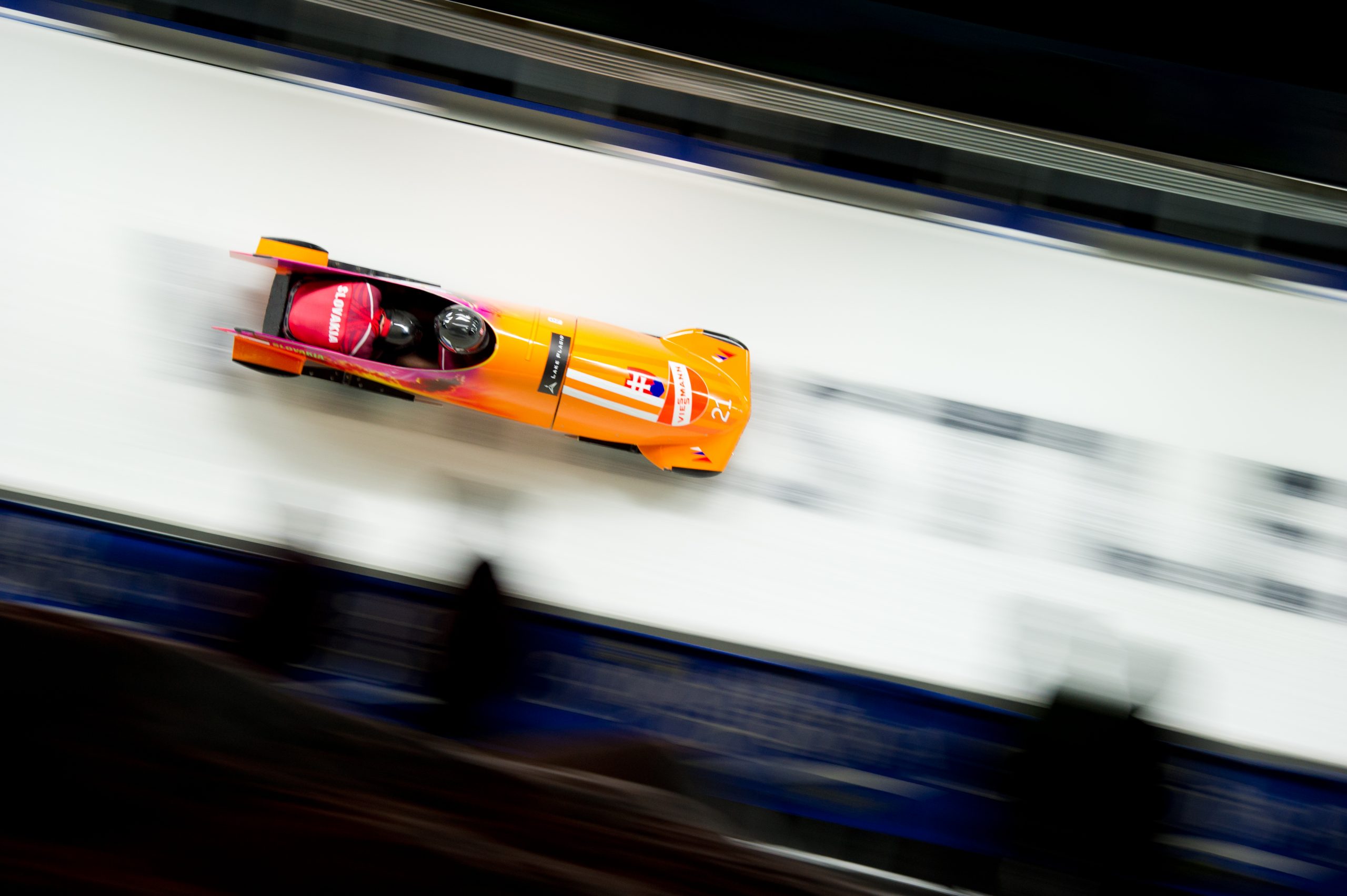 Summer Bobsleigh
The Whistler Sliding Centre, operated by the not‐for‐profit organization Whistler Sport Legacies, is home to the fastest ice track in the world. After hosting the bobsleigh, luge and skeleton competitions during the Vancouver 2010 Olympic and Paralympic Winter Games, the Whistler Sliding Centre is now a National Training Centre for the three sliding sports.
Rolling Thunder
In summer, the public can try "Rolling Thunder", a summer bobsleigh experience on wheels! Hop into a bobsleigh equipped with wheels with a trained pilot and three other enthusiastic passengers. After a safety orientation and a tour of the 2010 Olympic Winter Games venue including an exclusive track walk, your team will reach speeds of up to 90 km/hr in the final Thunderbird Corner. Summer bobsleigh runs seven days a week, rain or shine, so it's the perfect addition to your time in Whistler. Summer bobsleigh is available from June/July until September.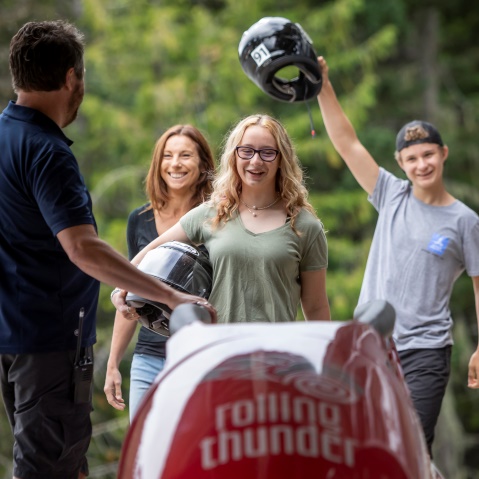 To Book Your Bobsleigh experience of choice or ask for details, contact us at info@whistlersuperior.com or call us Toll Free at 1 877 535 8282.
Photo Credit: Whistler Sliding Centre.