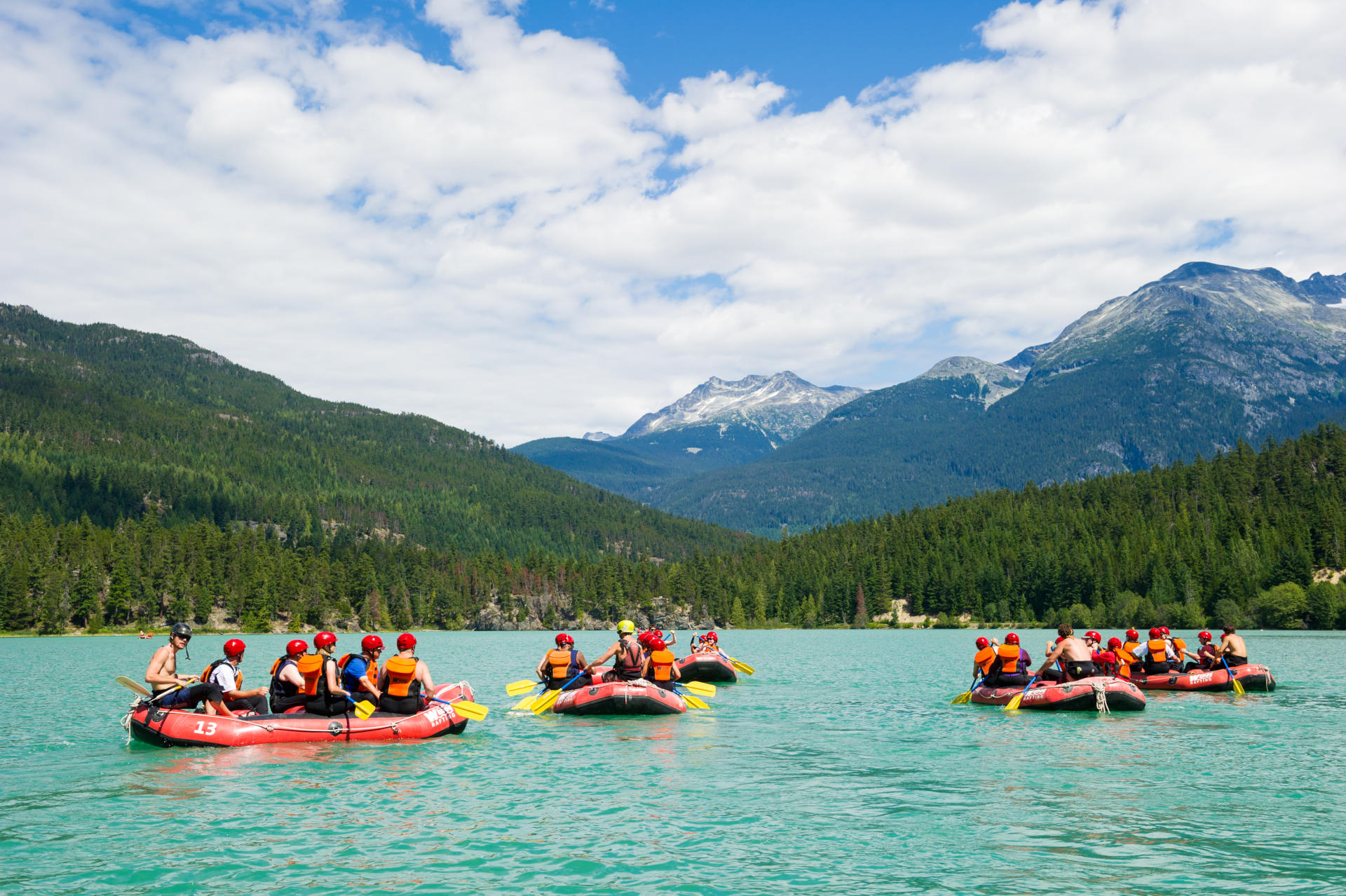 Wedge Rafting
Wedge Rafting
Experience a journey down glacier-fed rivers with Wedge Rafting with tours ranging from a family-friendly float to an action packed ride down whitewater rapids for those seeking adventure! All tours include transportation to and from Whistler, wetsuit and safety gear, and lunch or a light snack on longer tours.
Cheakamus River
The Cheakamus River located south of Whistler in the Paradise Valley provides the perfect setting for a family friendly rafting tour, with spectacular scenery and long stretches of fun, easy, splashy rapids. This tour caters for all ages and abilities, with children as young as 6 years old* able to take part. (*must also weight a minimum of 50 pounds)
Green River
The Green River rafting trip takes you just north of Whistler Village off Green Lake, and provides the perfect combination of fun bouncy rapids and picturesque scenery for first-timers or for those on a family adventure. On this trip you will encounter class 2 and 3 rapids, which are sure to jostle your raft and challenge you to break through the whitewater.
Elaho-Squamish River
For those thrill-seekers looking for a something more challenging and to get the adrenaline pumping, the Elaho-Squamish River tour is for you! Also located south of Whistler Village in Paradise Valley, during this trip you will encounter exhilarating class 3 and 4 rapids, and enjoy both a river snack on your journey and a tasty BBQ lunch after your tour. Every aspect of this adventure, including the drive to the river, will allow you to take in and appreciate some of British Columbia's most spectacular scenery.
To Book Your Wedge Rafting experience of choice or ask for details, contact us at info@whistlersuperior.com or call us Toll Free at 1 877 535 8282.
Image credit: Tourism Whistler / Mike Crane