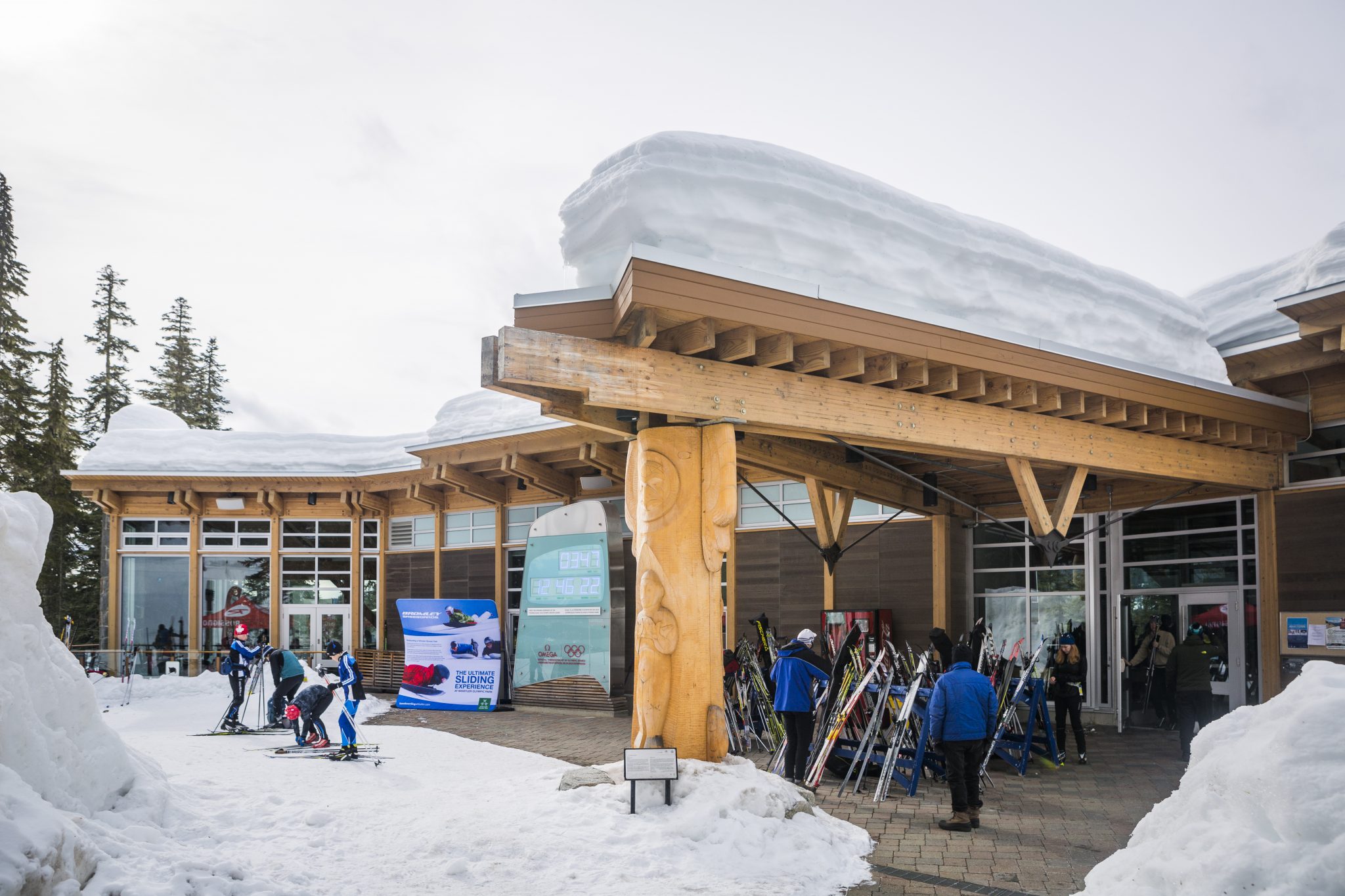 Whistler Olympic Park
Whistler Olympic Park, operated by the not‐for‐profit organization Whistler Sport Legacies, has a history of glory and gold. One‐third of all medals from the Vancouver 2010 Olympic and Paralympic Winter Games were awarded at the venue for Nordic disciplines. Today, it remains an active centre for world‐class competitors while preserving the winter legacy for the enjoyment of both residents and visitors. Both public and athletes have access to activities like cross‐country skiing, snowshoeing, biathlon, ski jumping, tobogganing, baseboarding and fat biking. There is also a full-service cross-country Day Lodge featuring rental shop with ski waxing service, sport school, retail shop, first aid centre, ski tuning and public waxing facilities, washrooms with showers, a licensed restaurant and a meeting room.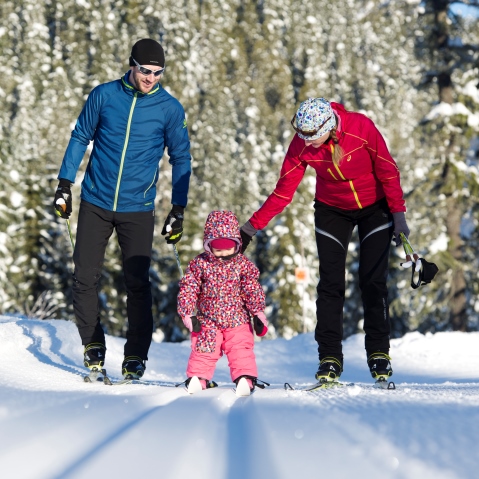 XC Ski trails
With access to almost 90km of trails groomed for both classic and skate skiing — 30km of which are dog friendly — there's no shortage of cross-country exploration at Whistler Olympic Park. Whatever your ability, our scenic and legendary trails accommodate all levels of ambitions and enthusiasm. Develop your technique in a lesson with one of our friendly instructors. Our full-service Day Lodge offers rentals, too – even Chariots for toddlers not quite ready to don their own skis.
A wonderful introduction to winter, snowshoeing is a refreshing, low-impact activity that harnesses the skill of walking – so everybody from toddler to senior can do it! Wander more than 40km of marked trails (over 15km of which are dog-friendly) and tread upon the winter snowpack at Whistler Olympic Park, weaving between beautiful views of the surrounding mountains and Olympic monuments. Rent a pair of snowshoes, poles or over boots and let your sense of adventure guide your way.
To Book Your Cross-country ski or Snowshoe experience of choice or ask for details, contact us at info@whistlersuperior.com or call us Toll Free at 1 877 535 828
Photo: Tourism Whistler/Justa Jeskova