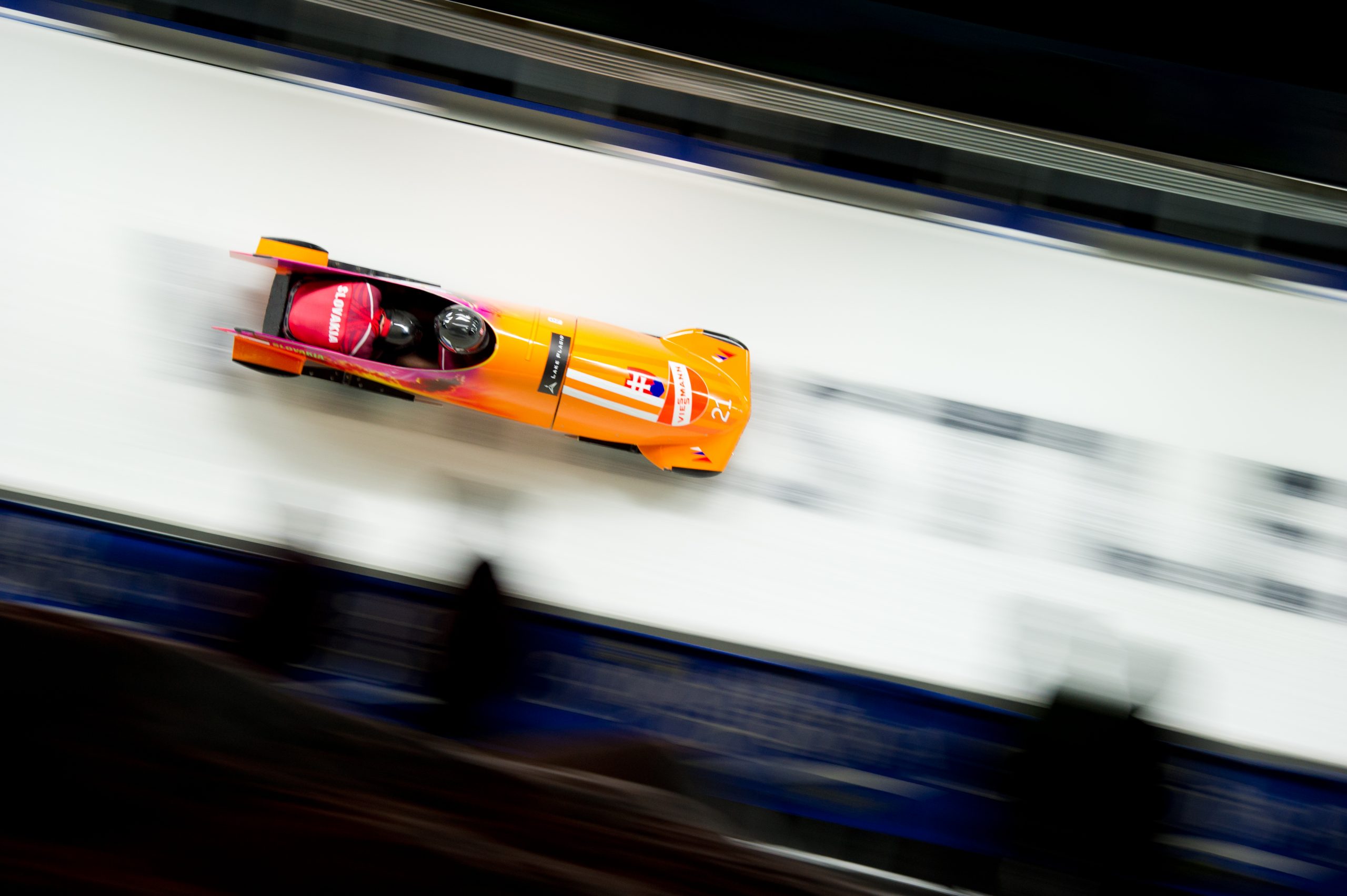 Whistler Sliding Centre
The Whistler Sliding Centre, operated by the not‐for‐profit organization Whistler Sport Legacies, is home to the fastest ice track in the world. After hosting the bobsleigh, luge and skeleton competitions during the Vancouver 2010 Olympic and Paralympic Winter Games, the Whistler Sliding Centre is now a National Training Centre for the three sliding sports. Public visitors are also invited to tour the facility or experience the action first‐hand with public bobsleigh (winter and summer) and skeleton (winter) rides down parts of the 1,450 meter‐long ice track. The Whistler Sliding Centre also hosts a number of major sliding events which are great entertainment for the whole family!
"Thunder on Ice"
The Public Bobsleigh Program is an activity for your bucket list! Hop into a 4-person bobsled and take an adrenaline-fueled ride down the world's fastest track, now an Olympic legacy. With guidance from a trained bobsleigh pilot (and reassurance from our detailed safety procedures), you and your team will coast through 10 twists and turns at speeds of 125+ km/hr and feel the acceleration of up to 4 g forces as you reach the track's final and famous Thunderbird Corner. "Thunder on Ice" is usually available from December until April.
"Lightning on Ice"
Launch yourself head-first down the fastest sliding track in the world. The Whistler Sliding Centre is the only place in Canada where public can experience the rush of skeleton. Participants take off from the Maple Leaf starting point, passing through six corners and clocking speeds up to 100 km/hr. You'll get familiarized through a thorough safety orientation before taking to your own sled and experiencing a rush like no other. "Lightning on Ice" is available from December to April.
To Book Your Bobsleigh or Skeleton experience of choice or ask for details, contact us at info@whistlersuperior.com or call us Toll Free at 1 877 535 8282.