Whistler visitors tend to gravitate towards two main "seasons" when planning their trips to our resort town.
"Ski Season" where busy times run from U.S. Thanksgiving in late November until Easter, or the conclusion of the World Ski & Snowboard Festival in April. On the other side of the calendar, the peak of the "Summer Season" starts in mid-June and runs until about mid-September. During these extremely popular, high-season months, Whistler is alive with events, restaurants require reservations and quality accommodation is hard to come by without booking many months in advance.
A select few guests have honed in on the secret that is: Whistler's Shoulder Seasons. There are honestly a ton of benefits which make travelling to Whistler in May or October a fabulous idea.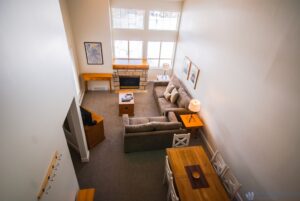 First, there is the vast selection of accommodation options, all at reasonable prices. Forget having to book months in advance and settling for a hotel or condo that isn't really what you were looking for. Shoulder season is all about booking last minute when the weather looks like it will cooperate. You can choose from the nicest properties in town and the common area hot tub will likely be close to empty.
Worried about getting into your favourite Whistler restaurant? Don't fret, in shoulder season, you can book a same day reservation and there's even a good chance they'll be running an off-season special. World-class dining with affordable prices is what it's all about.
Want to ski or snowboard? Perhaps you normally come to Whistler in the summer to ride mountain bikes? Shoulder season allows you to do both in the same day. With skiing scheduled to run until May 27th and the Bike Park opening on May 17th, there's a solid 10 day stretch of multi-sport fun days! The best part…spring lift tickets are less then half the price of a mid-season ticket and forget about lift lines, there aren't any.
Still not convinced? How about adding in a great event to make for a more memorable Whistler trip? Here are just a few of the best event options in the coming shoulder seasons:
Go Fest, Whistlers Great Outdoors Festival – May 17 – 20, 2019
Celebrate spring outside with interactive, family style programming and plenty of arts and culture events all based on the outdoors theme.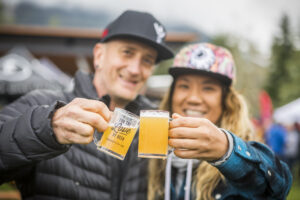 Whistler Village Beer Festival – September 10 – 15, 2019
What needs to be said about Whistler's Annual craft beer. Delicious food, beer from over 70 breweries. Everyone wins.
Whistler Writers Festival – October 17 – 20, 2019 – Celebrate the art of story-telling with top-tier authors visiting Whistler to run workshops, read stories and generally inspire readers of all ages.
Cornucopia Food and Drink Festival – November 7 – 17, 2019 – A well established fall festival which includes some of Whistler's best parties of the year. Think winemakers dinners, themed food parties, health and wellness through food and other themed gatherings.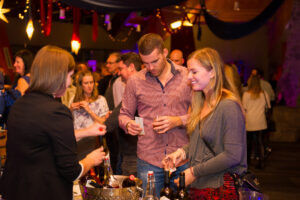 Visit our full Whistler Event Calendar to see what else is going on after the crowds depart.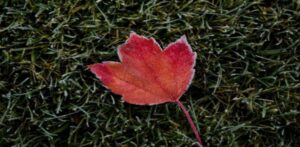 The shoulder seasons certainly won't stay a secret forever. Perhaps it's time to come see why for yourself.