Whistler, British Columbia, is synonymous with winter wonderland. Nestled amidst the breathtaking Coast Mountains, Whistler is renowned for its world-class ski resorts, picturesque alpine scenery, and adrenaline-pumping winter activities. As the days grow shorter and temperatures drop, it's time to gear up for the impending snow season in this outdoor enthusiast's paradise. In this blog post, we'll guide you through the essential steps to get ready for the snow in Whistler, ensuring a memorable and enjoyable winter experience.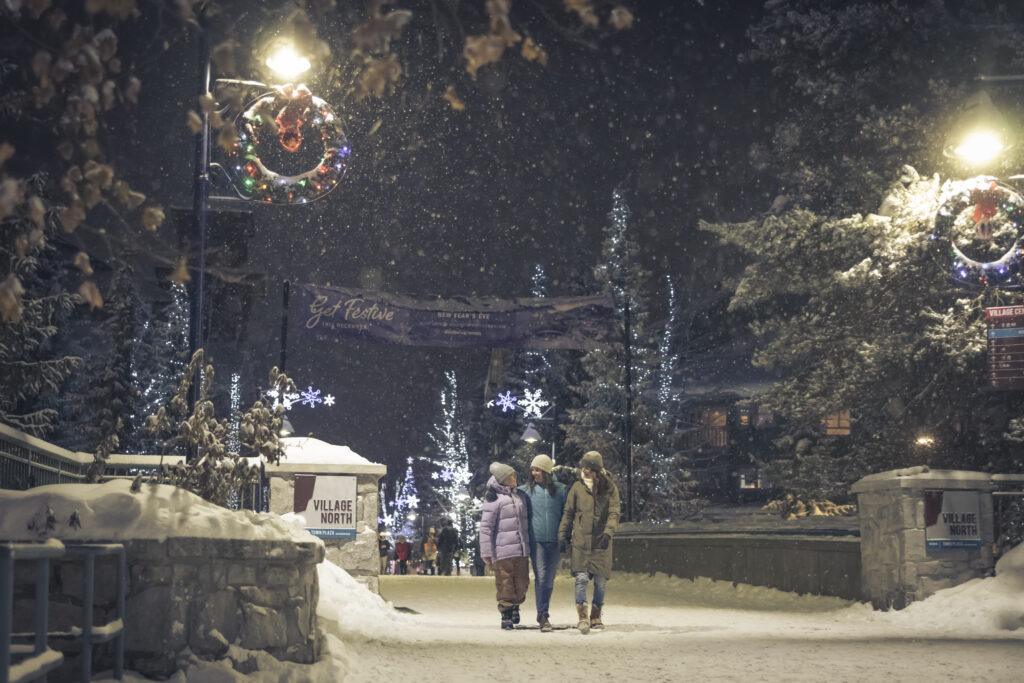 Check the Weather and Snow Conditions: The first step in preparing for a snowy adventure in Whistler is to stay informed about the weather and snow conditions. Websites, apps, or local weather stations provide up-to-date information on snowfall predictions, snow depths, and overall weather patterns. Being informed allows you to plan your trip accordingly and anticipate what gear you'll need.
Gear Up: The key to enjoying Whistler's winter wonderland is having the right gear. Make sure you have appropriate clothing, including waterproof and insulated jackets, pants, gloves, hats, and warm layers. Quality snow boots, goggles, and a helmet are crucial for a safe and comfortable experience. If you're planning on hitting the slopes, ensure your skis, snowboard, or other equipment are in good condition.
Book Accommodation in Advance: Whistler is a popular winter destination, drawing visitors from around the world. To secure a cozy and convenient place to stay, it's advisable to book your accommodation well in advance. Whether you prefer a luxury ski-in/ski-out lodge or a charming cabin, Whistler offers a variety of lodging options to suit different preferences and budgets.
Plan Your Activities: Whistler offers a plethora of winter activities beyond skiing and snowboarding. Plan your days with a mix of activities like snowshoeing, ice skating, snowmobiling, or exploring the vibrant village with its shops, restaurants, and cultural events. Consider booking tours or activities in advance to ensure availability, especially during peak seasons.
Familiarize Yourself with the Terrain: If you're an avid skier or snowboarder, take some time to familiarize yourself with the mountain's layout and trail maps. Understanding the terrain, lifts, and popular runs can enhance your overall experience and help you make the most of your time on the slopes.
Stay Fit and Healthy: Winter activities demand physical fitness and endurance. Prior to your trip, engage in fitness routines that focus on strength, flexibility, and cardiovascular endurance. Stay hydrated, eat a balanced diet, and get enough rest to ensure you're in optimal condition for an active and exciting winter adventure.
Be Environmentally Conscious: Whistler places a strong emphasis on sustainability and preserving its natural beauty. Make an effort to minimize your environmental impact by adhering to responsible travel practices, such as using eco-friendly products, reducing waste, and respecting the local wildlife and their habitats.
Prepping for the snowy season in Whistler, BC, is all about planning, equipping yourself appropriately, and embracing the natural beauty and outdoor activities that this magical destination offers. With the right gear, knowledge, and enthusiasm, you're sure to have an unforgettable winter experience in this picturesque winter wonderland. Stay safe, have fun, and enjoy the snowy adventures that await you in Whistler!