As the leaves change colors and the air turns crisp, there's a sense of anticipation in the air for the winter season in Whistler, British Columbia. Known for its world-class skiing, stunning alpine landscapes, and a vibrant mountain village, Whistler is a true winter wonderland. With snowfall on the horizon, it's time to gear up and prepare for another memorable winter season in this Canadian paradise. In this blog post, we'll explore what makes Whistler, BC, the ultimate winter destination and why you should be excited about the upcoming winter season.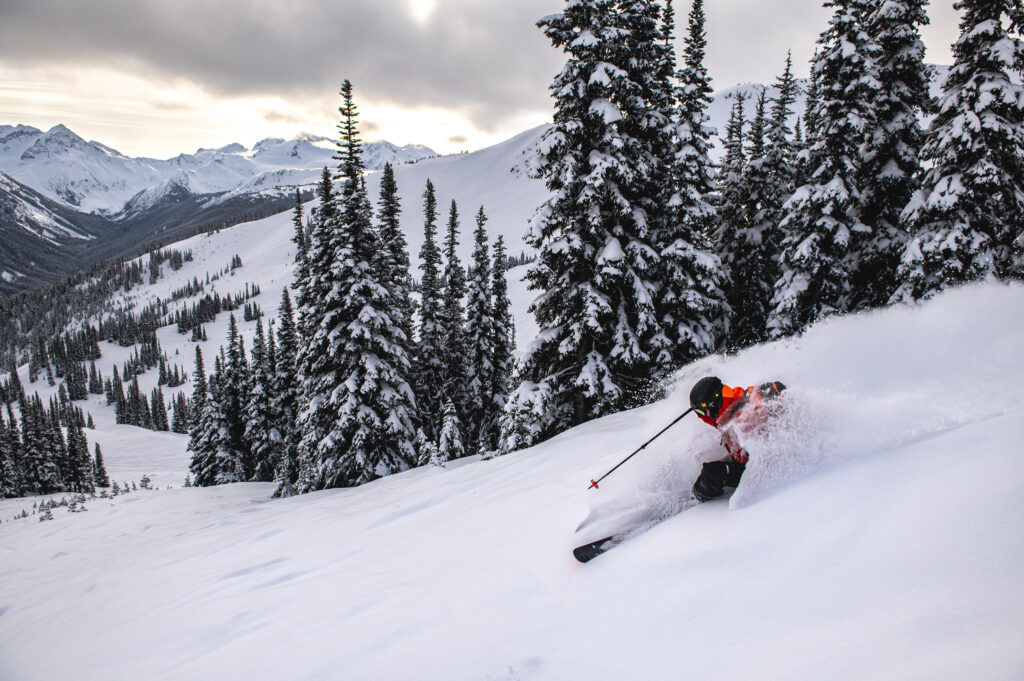 Snow Sports Galore
Whistler is synonymous with skiing and snowboarding, and for good reason. The resort boasts two stunning mountains: Whistler and Blackcomb, which together offer over 8,000 acres of skiable terrain. With a ski season that typically stretches from late November through April, you have plenty of time to enjoy the slopes.
The resort caters to all skill levels, from beginners to seasoned pros, and offers a variety of terrains. Whether you prefer gliding down groomed runs, weaving through tree-lined trails, or conquering challenging chutes, Whistler has it all. And with a reputation for receiving generous snowfall each year, you can be confident that the powder will be plentiful.
Non-Skiing Activities
While skiing and snowboarding are the main attractions, Whistler offers a wide range of winter activities to suit all tastes. Snowshoeing, cross-country skiing, snowmobiling, and winter zip-lining are just a few of the adventures awaiting you. Explore the breathtaking backcountry with a guided tour or take a leisurely stroll around Whistler's picturesque Lost Lake Park.
For those seeking a more relaxed experience, Whistler Village is filled with boutique shops, cozy cafes, and world-class restaurants. Indulge in après-ski cocktails or unwind at the Scandinave Spa, where you can soak in hot baths and saunas with serene forest views.
Epic Events
Whistler's winter season is not just about snow and sports; it's also about lively events that bring the community together. The Fire & Ice Show, a spectacle featuring skiers and snowboarders performing tricks with fire, is a weekly highlight in the village. Don't forget the Whistler Film Festival, where you can catch some of the latest and greatest in cinematic storytelling while surrounded by stunning mountain scenery.
The holiday season in Whistler is a magical time, with festive lights, carolers, and visits from Santa Claus. The village transforms into a winter wonderland, making it an ideal destination for a family holiday.
Accommodation
Whistler offers a wide range of accommodation options to suit your preferences and budget. Whether you prefer a cozy cabin in the woods or a luxurious slope-side condo, you'll find the perfect place to rest after a day of winter adventures.
With winter on the horizon, Whistler, BC, is gearing up for another exciting season filled with snow, adventure, and unforgettable memories. Whether you're a seasoned winter sports enthusiast or simply looking for a picturesque getaway, Whistler has something to offer. So, as the temperature drops and the first snowflakes begin to fall, embrace the chill and get ready to experience the magic of winter in Whistler. With its stunning natural beauty, exhilarating activities, and welcoming community, this is one destination you won't want to miss. Winter is coming, and Whistler is calling!